Is that a lighting director in your pocket or are you just happy to key me? Thank you! Thank you! Try the veal! Tip your waitress! Goodnight!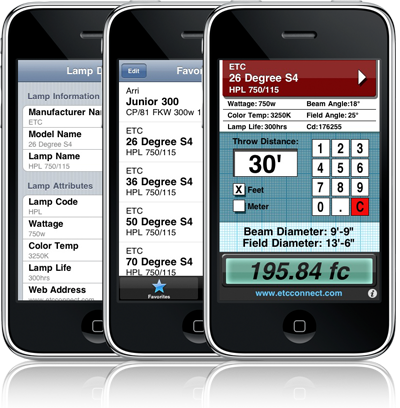 With the world's greatest joke out of the way, I'm happy to tell you that version 2.0 of Zinman Software's PocketLD has just hit the app store. In a nutshell, this app helps lighting pros calculate FC/LUX and Beam/Field diameters for a ton of fixtures and lamps.  And if you understood that last sentence, I bow to your wisdom.
Version 2 adds a bunch of new features, including the ability to edit the library, create new fixtures, and organize fixtures in a favorites list.
So, if you light for a living, you should check out this upgrade pronto.
This app has been removed from the App Store