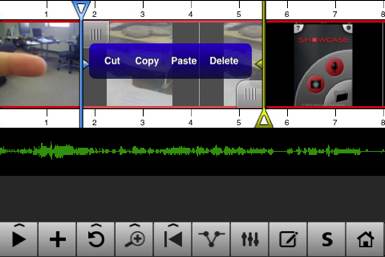 Want to get serious about editing video on your iPhone? Then you'll want to check out Vericorder's 1st Video!  It was just released in the App Store, and runs $9.99 — a very good price as far as we're concerned.
Want to see its feature set in action? Check out our video coverage from NAB.
Then read this excellent review by Scott Simmons over at ProVideoCoalition.com.
What are you waiting for?  Go edit something!  …and then tell us about it in the comments section below.
This app is now called Viddio