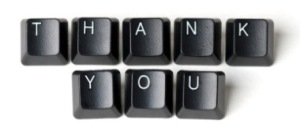 I wanted to take a moment to send my sponsors a great big bag of thanks. They are the reason the hard drives are spinning.  Without them, I'd be sitting all alone in a dark room, mumbling to myself about the iphone… and that's no fun.
If you enjoy HHH, and want to support our efforts, please support our sponsors:
Las Vegas SuperMeet
Join the FCPUG Network, including BOSFCPUG, LAFCPUG, SF Cutters and other FCPUG and digital video user groups around the Globe in Las Vegas during NAB 2010 for the largest gathering of FCP, Avid and Adobe editors, HDSLR filmmakers and digital content creators and Gurus on the Planet.
Final Draft
The Industry standard for writing Screenplays on your computer.
Genielux
Helps iPhone & iPod touch owning filmmakers locate specific gear available for rent or purchase, anywhere in the world.
MatchLens
Helps you compute equivalent lens focal lengths to produce the same field of view between two cameras with different aperture/sensor sizes.
Moviola's Pro Video Guide
A detailed, practical resource for those working with current and emerging technologies, whether for standard definition video, high definition (HD), 2K or 4K.
pCam Film+Digital Calculator
Motion Picture and Still Photography calculator for Directors of Photography, Photographers, Camera Operators, Camera Assistants, VFX Supervisors, Script Supervisors, Gaffers, Grips, Editors, Production Designers, Art Directors, Film and Photography Students.
Zinman Software's Apps for TV/Film
A wide variety of excellent apps for mobile film and video makers.
Cinemek's Storyboard Composer
Cinemek Storyboard Composer for iPhone and iPod Touch is a mobile storyboard and pre-visualization composer designed for Directors, Directors of Photography, Producers, Writers, Animators, Art Directors, film students and anyone who wants to be able to visualize their story.