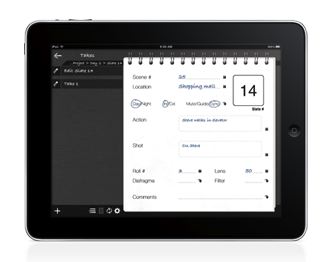 Good news for all you Script Supervisors out there!
Netfox Media is about to release an app just for you, appropriately named Script Supervisor. According to their website, the new app will allow you to upload daily logs, easily fill in production reports, read screenplays while logging, and access an easy timecode tool.
But wait, there's more… It's FREE! They may begin charging a fee for downloading production reports and continuity logs, but according to their site, it's currently all completely free of charge. Can't beat that!
There's a chance the app has already been released in your country's AppStore. I tried clicking the AppStore link on their website, but iTunes said it wasn't available in the US yet. Your mileage may vary. Update: The developer has informed me that Script Supervisor has not been released anywhere yet.  I'll let you know as soon as it hits the AppStore.