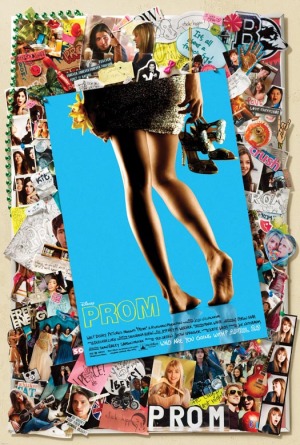 The last two months have been non-stop insanity. I mean it! Non-Freakin-Stop…which is why I haven't been able to post much lately. Thankfully, things are slowing down now. Aaaahhhhhh
So tell me, have you seen the new Walt Disney feature film, PROM? If you haven't, it's probably because you're not a 13-year-old girl. But if you are a 13-year-old girl, or you have a 13-year-old daughter, there's a pretty decent chance you've just seen my work up on the big screen (I was Prom's Second Unit Director). It's been quite a while since I actually attended any proms, but directing on this film brought me right back. I had an awesome time working on this great flick.
Also, as part of the same project, I directed a new Disney short film featuring Lloyd, one of Prom's central characters. The short, which delves deeper into Lloyd's storyline, will be included on the Prom Blu-Ray release. You should probably pre-order your copy now. I'll wait…
In addition to directing for Disney, I've been shooting a new TV pilot, and executive producing an amazing new feature documentary (more on that soon). On top of that, I recently brought several app developers with me to Las Vegas for the 10th annual SuperMeet. While in Vegas, I covered the NAB expo for Hand Held Hollywood, although I got so busy once I returned to Los Angeles that I wasn't able to post the NAB videos. I'll finally be posting that stuff this week – better late than never. Sort of.
"That's just great, Taz, but can you update us as to how much you hate AT&T?"
Sure I can! I hate them with every fiber on my being. I switched my iPhone from AT&T to Verizon a few weeks back, and have not dropped a call since. It's nice to love my iPhone so completely once again. So, in conclusion, Verizon helps make calls, AT&T still sucks balls. [best Verizon slogan ever copyright © Taz Goldstein]
What else… what else… Oh, Here's some fun news: I recently played in a charity poker tournament at the DGA (Directors Guild of America). There were over 300 players. After six grueling hours of continuous play, I came in 11th! Awesome, right? That's what I thought, until I learned that prizes were given to players beginning with 10th place.
So, after briefly considering burning the building to the ground, I just loaded my pockets with fried macaroni & cheese balls from the buffet table. That 'ill show 'em! Bwaahahahaha! I WIN!