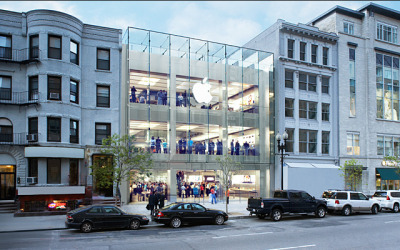 As if you needed another reason to lurk around an Apple Store…
Hand Held Hollywood has been asked to give a great big presentation at the Biggest Apple Store in the country! It's happening this Friday night (June 4th), from 6 to 8pm, at the Boylston Street Apple Store in Boston. I'll be there, discussing all the latest iPhone and iPad apps & accessories for media makers. If you're in the area, come join us for what is sure to be a fun night!
The event is being hosted by the Boston Final Cut Pro Users Group.  You can get all the details on Apple's site…and yeah, I'm pretty stoked to be listed on Apple's site.