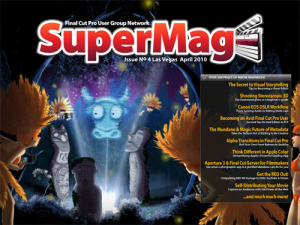 Need more HHH in your diet?  Well, get ready to feast, because we've got a feature article inside the brand-spankin'-new 2010 Edition of SuperMag.
If you don't already know, SuperMag is an awesome annual publication that features boat-loads of informative articles covering a wide variety of film and video making topics.  This year's edition is 315 pages long!
It's available as a FREE PDF download!  And, if you've got an iPad, you'll be happy to know it's been formatted for easy viewing inside Good Reader for iPad.
So what are you waiting for?  Go get it, and get learnin'!