We got some great news today!  Hand Held Hollywood has been asked to give a presentation at this year's San Francisco SuperMeet!
What's a SuperMeet, you ask? It's the reason you should hop in your car and get to the Mission Bay Conference Center on Friday, Feb 5th.  I suppose you'll be wanting a few more details.  Alrighty then…
SuperMeets are gatherings of Final Cut Studio, Adobe and Avid editors, gurus and digital filmmakers from throughout the world who use, or want to learn to use Macintosh-based workflows.
There's one held every year in San Francisco, as well as Las Vegas, Amsterdam, and London — with more on the way.  SuperMeets usually feature new product demos, digital video tips and tricks, and filmmaker show and tells. There's also something called the Digital Showcase where developers can present their products in a mini-expo like environment.  HHH will have a table at the Showcase where I'll be joined by several iPhone app developers including Jonathan Houser, the creator of Cinemek Storyboard Composer (aka Hitchcock).
Throw in a ridiculous raffle ($40,000 worth of stuff!), free classes from Canon, Adobe, & Red Giant, and hula dancing, and you've got one hell of an event!  (I made up the part about the hula dancing… but it wouldn't surprise me).
I'll be there, yapping about iPhone Apps for production, but there's a whole line-up of great presenters.  I've pasted the current list below.
Tickets usually sell out for these things, so if you're thinking of coming, consider grabbing your tickets early.  For more info, check out the SuperMeet website.
Hope to see you there!

The Current Lineup (subject to change)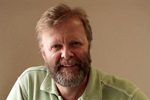 Canon: Best Workflow for Canon File-Based Cameras
Canon's line of EOS HD Video Cameras has created a storm of interest among cinematographers and videographers, using them exclusively as a tool for video acquisition. Joe Bogacz of Canon will present solutions for matching Canon's file-based cameras with the most functional workflow choices for high-end production.

Autodesk: Smoke on Mac OS X
Alexandre Domingue, President of Post-Moderne will show commercial and music video work on Autodesk(R) Smoke(R) on Mac OS(R) X.
Music Video: "Destroy Me"
The debut music video from Indie/electro band Lilofee for their single "Destroy Me" was directed by filmmaker Jordan Livingston. The video features all six band members perming amidst eye-popping, post-apocolyptic dreamscapes. Visual Effects and Animation were created by Tony Hudson in extensive collaboration with the visual effects students at the Academy of Art University in San Francisco, CA.

AJA KiPro and Io Express: A Simple Workflow from Lens to Post
Jon Thorn of AJA will show off the simplicity of a 10-bit workflow from lens to post using both the AJA KiPro and Io Express. The Ki Pro's ability to instantly create Apple ProRes files on-set has revolutionized post-production in addition to giving file-based life to a range of tape-based cameras. Io Express, a portable digital i/o with full 10-bit support can be used alongside Ki Pro recordings to monitor and edit files anywhere, at anytime. Jon will demo how the Ki Pro's included up/down/cross conversion brings unity to a production while providing the most efficient direct-to-edit capabilities in the industry.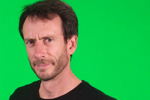 Motion 4 Does 3D
Apple Motion expert Mark Spencer will show us real honest to goodness 3D by showing how to integrate Motion 4 and Maxon Cinema4D together into your editing workflow.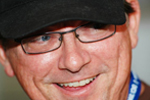 The New Speed Tools in Final Cut Pro 7
Final Cut Studio Guru and author Kevin Monahan returns to the SuperMeet stage to show off the newly improved and much easier to use speed tools in Final Cut Pro 7.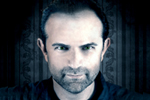 Top 5 iApps Every Digital Content Creator Must Have (that's me!)
HandHeldHollywood.com's Taz Goldstein will show off 5 of the newest, most innovative must-have iApps for the iPhone and iPod Touch designed for digital content creators, along with a variety of hardware that's been developed to support this growing market.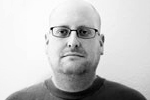 Matt Silverman: The Idea behind IDEO's Living Climate Change
IDEO CEO Tim Brown needed to tell the world about his latest initiative, LivingClimateChange.com. Bonfire's Creative Director Matt Silverman convinced IDEO's senior creative brain-trust to move away from a simple live-action video and created an eclectic motion graphics piece utilizing a combination of live action video, rotoscoping, hand-drawn illustration and animation, 3D animation, and hand-lettered typography.
… And more!