Are you going to NAB next week?  Well, whip out your calendars, and grab a pen, because HHH is presenting at three different events! Yes, I said THREE. Who needs sleep in Vegas?

To start things off, HHH is hosting iPhone, iPad and iPod Touch Apps and Accessories for Production, a one-hour NAB session on Monday at 2pm (in room N234). It's part of NAB's "Broader-Casing" series, and it's for paid conference attendees only. In addition to discussing the latest tech, I'll be bringing in guest speakers from Cinemek (Storyboard Composer), PLC Electronic Solutions (fStop Wireless Lens Controller), Moviola Digital (Final Cut Pro Field Guide & Pro Video Guide), Bodelin (ProPrompter HD-i), and OWLE (Owle Bubo). Do you want to know how you'll be using your iPad or iPhone on set within the next 3 months?  Come to this session and find out!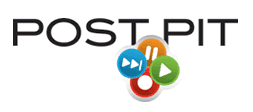 Next up, I'll be giving a brief presentation at the NAB PostPit on Monday at 4pm (check the NAB map for location). I'll be discussing some very cool new offerings for your iPhone and iPad. I'll also do my best to answer any burning questions you might have about bringing your hand held device into your filmmaking workflow.  I THINK this is free for all expo attendees.

And then on Tuesday, we top it all off. HHH will be back on stage at this year's Las Vegas SuperMeet!  Its being held at the Rio Hotel on Tuesday the 13th, and you can get all the details on the SuperMeet website. If you attended the San Francisco SuperMeet, you know that these things are a total blast!  Once again, I'll be presenting a rapid-fire rundown of all the sexiest production apps and accessories.  There will also be presentations from Apple, Adobe, Avid, and others. HHH will also have a table in the pre-show vendor area where you can try out some of the coolest hardware and software for your iPad, iPhone, and iPod Touch!
And if you want even more demonstrations, I'll be in the casino demonstrating all sorts of horrible judgement. Woohoo!
I love meeting HHH readers. So, if you're headed to the city of sin, please come by any of these events and say 'Hi!'