Map Camera is a new app for iPhone & iPad that inserts maps directly on your photos, which is very handy when location scouting.
While the default iOS camera app captures GPS metadata with each photo, if doesn't present that information on a map until you view the photo in an application designed to display maps. With Map Camera, the photo's origin is visible the moment you glance at the photo. Very handy!
Looking for a location (or tech) scouting app with more power? Check out these alternatives in the directory.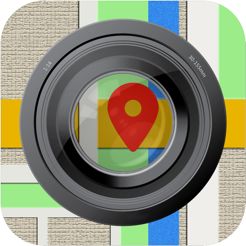 https://itunes.apple.com/us/app/id