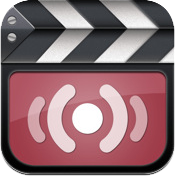 Anyone who's ever captured video with an iPhone knows it's nearly impossible to get a perfectly steady shot. There's a certain amount of jitter we've all come to expect from mobile devices. If you planned in advance, you might have a couple good iPhone accessories to keep your phone steady. But, if it's just you and your iPhone, your footage is sure to have the shakes.
Movie Stiller, a new iPhone app from Creaceed, is looking to change all that.
Movie Stiller allows you to select a clip from your iPhone's camera roll, and apply motion stabilization (greatly reducing jitters and shakes). Since the app accomplishes this bit of magic by shifting your original video around, there are areas of your image that move out of frame. To compensate, a slider lets you 'zoom in' on your stabilized footage, essentially cropping off the problem area.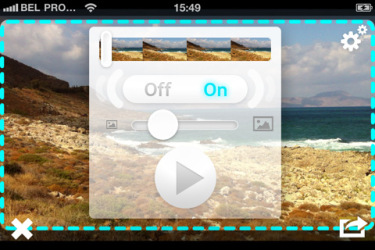 In my brief tests, I found that this easy-to-use app works well at reducing minor shakes, even on pans. If you shot your footage on a pogo-stick, don't bother trying to fix it. The app WON'T save horrible footage, but it will improve decent footage. After fixing a couple shaky shots, I noticed a little warping. This is a common problem found even on high-end stabilization systems. In critical cases, this warping might be a deal-killer. However, if your footage has minor problems, Movie Stiller could easily save your butt.
Check out Creaceed's demo video below.
Movie Stiller costs $2.99, and depending on your situation, it may be worth a whole lot more.
GIVEAWAY: Creaceed has given HHH five copies of Movie Stiller to give away! How cool is that? Want to win? Just follow HHH on Twitter (@HHHollywood). That's it! No re-tweets, no surveys, no nothing. Just follow HHH on Twitter, and keep your fingers crossed. Naturally, if you want to spread the word, I would certainly appreciate it, but it won't help your chances). I'll be selecting five random Twitter followers on Tuesday morning, 9am Pacific. Winners will be contacted via direct message.