Sure, the new iPhone looks simply fabulous since it lost all that weight. But the iPhone 5 is so thin, you might assume it's sneaking off to the bathroom to purge after every meal (it's not often you find eating disorder humor on a tech blog). This svelte form factor has rendered a lot of our existing 4/4S accessories utterly useless. Fortunately, two of the best filmmaking accessories have been updated to work with Apple's new anorexic smartphone.
Both the olloclip and the Glif work exactly as they did before, and cost just as much. The only real change is their size.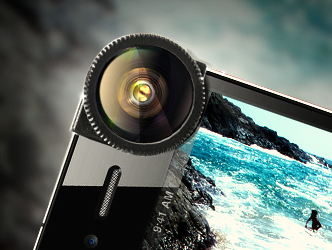 The olloclip is a multi-lens attachment that slides snugly over the corner of your iPhone, and provides wide-angle, fish eye, and macro lenses. To switch between the wide-angle and fish eye lenses, just flip the gizmo around (the wide-angle lens screws off to reveal the macro lens underneath). The olloclip will set you back $69.99, and is available in red, black or white.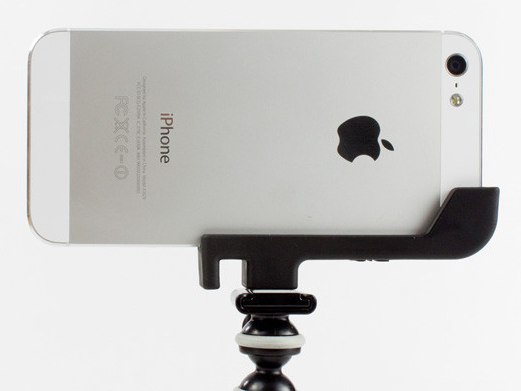 The Glif is a simple tripod adaptor for your iPhone. It holds your device in place on any standard 1/4″-20 tripod mount, allowing you to capture steady shots, graceful pans, and smooth tilts using your iPhone's video camera. It also doubles as a snazzy table stand. The Glif goes for $20, and is available in black, black, or black. For an extra $10, you can pick up the Glif+ which adds a locking bracket (for a more secure mount), and a keychain attachment.
Both the olloclip and the Glif are useful, well-constructed, and now available for the iPhone 4, 4S, and 5.  They are must-haves for all iPhone shooters.
If you're curious to learn more about either gadget, you'll find extensive coverage in the HHH book being released next week (already available for Kindle).