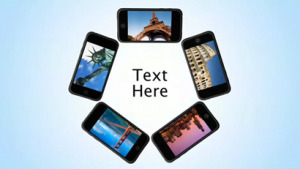 This isn't the sort of thing we typically cover on HHH, but it's so darn cool, we couldn't resist.
Ripple Training has just released Screenplay, a set of designer templates for use inside Apple's Motion and Final Cut Pro for Mac
But these aren't just any templates. No, sir. These awesome creations feature 3D iPhones and iPads that fly around screen in a wide variety of ways, perfect for title sequences and transitions. Just load up the templates, and select the videos you want to display on the animated screens.  Each 3D iPhone and iPad screen can display something different.
These templates are especially useful for anyone who produces videos about iPhones and iPads (like we do)!  Very neat stuff.
They run $39, and are available directly from RippleTraining.com.