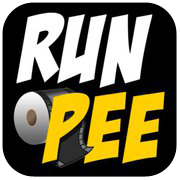 Imagine my horror when I discovered that one of the greatest apps to ever grace an iPhone has gone missing from the App Store! RunPee Mobile is the kind of application that filmmakers show off when trying to convince their friends to get a smartphone.
In short, RunPee lets you know when it's safe to run to the bathroom while enjoying a flick at the local cineplex. Check out our coverage of their most recent major update.
According to the developer's blog, RunPee WILL return to the App Store sometime soon. He's just waiting for a transfer of ownership to wrap up.  He also promises lots of new features.  Can't wait!
In the meantime, iPhone users can check out the mobile web version here.  And there's good news for you Android users — you're version is still safe and sound in the Android Marketplace.