So, as you may have noticed, there weren't many posts these past few weeks. Thought I'd take a second and explain why. Don't worry… I'll keep it short (ish), and won't force you to watch any vacation slides.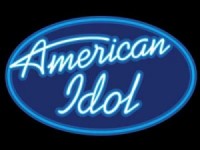 In a nutshell, I've been working my ass off. Here's a few highlights.
Chaos Theory, the production company I co-own, produced a couple promotional videos for the current American Idols Live tour. I got to direct the top 10 Idol finalists (including the winner, Lee). Them's is some talented kids! We used the ProPrompter teleprompter app on my iPad, along with the ProPrompter HDi hardware for through-the-lens prompting. Worked like a charm.
Then I directed a comedy pilot featuring a very different sort of law firm (that's all I can say for now). I used Storyboard Composer to pre-vis a few of the more complex shots. I also used Panascout to get sunrise and sunset times when first visiting the locations.
After that, Chaos Theory produced a whole mess of stuff for the Cheesecake Factory (some of which is still going on). Didn't really rely on too many apps for that one. Hey, it happens!
And now, I'm gearing up to shoot a few projects for Disney. Check back to see what apps and gear wound up saving my ass this time.
All in all, the past few weeks have been nuts. Really. Bonkers. With a side of Bat-shit crazy.
I LOVE working, but I must say, the timing of the work sorta stinks. I was hoping to follow-up the iPhone Giveaway with a bunch of great posts. HHH got a ton of new readers (welcome!) during the promotion, and I wanted to reward them for popping in. Oh well. Fail. Hopefully, a few of you stuck around long enough to see the interview I just posted with the Chemical Wedding guys. Their new app is totally absurd. And I mean that in the nicest way.
That's it for now. Things should be returning to normal in a few weeks. Until then, posts will be sporadic. However, there's a couple of you who have offered to jump in and help contribute. You know who you are… and now, so do I! I'll be contacting you shortly. Thanks for getting involved!
Fin.