When I first got my iPhone, I didn't think of it as a filmmaking tool.  But then I came across an amazing app, and suddenly my perspective changed completely.  I suspect that same revelation is about to hit the thousands of Android owning filmmakers around the world.  Why?  Because Artemis Director's Viewfinder has come to the Android.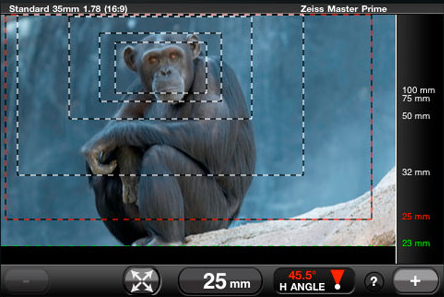 Artemis ($29.99) is an awesome digital replacement for the traditional director's viewfinder. I've been using it on set for well over a year.  Users simply select their camera type, shooting format, and lenses. Then, Artemis uses the Android's built-in camera to simulate the desired focal length. Users can flip between lenses, save screenshots, and made well informed decisions about camera setups.
Take a look at the video below to watch Artemis in action on an iPhone (it behaves the same way on Android).
Android owners, your smartphone just got brilliant!