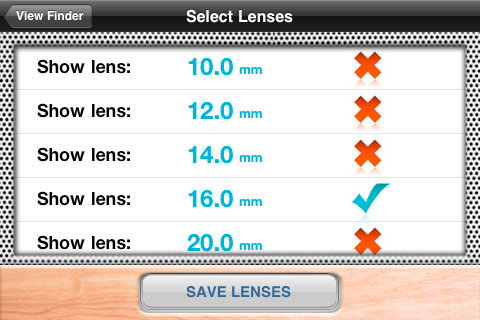 Chemical Wedding has just released a significant update to its criminally awesome iPhone app, Artemis Director's Viewfinder.
Version 2 brings additional formats including RED One 4k 2:1 Ana, Canon 5D Mk II and the Canon 7D. Additionally, it can now simulate wider angle lenses in full screen mode. That's great news!  And, in my opinion, this version has a much prettier interface.
If you're not familiar with Artemis, or just want to learn more about director's viewfinders in general, check out this interview we posted last month. It was shot at the DV Expo, just prior to the release of version 1, and includes some info about their other app, Helios.