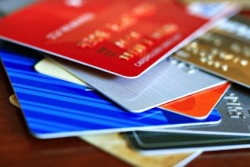 For decades, filmmakers have been using their own credit cards to finance their projects. Isn't it time you started using other people's credit cards? Well, now you can!
MacAlly has announced the Quikswipe, a credit card reader for the iPhone and iPod Touch.
What's that you say?  How is this a filmmaking tool?
Watch the video, and find out!