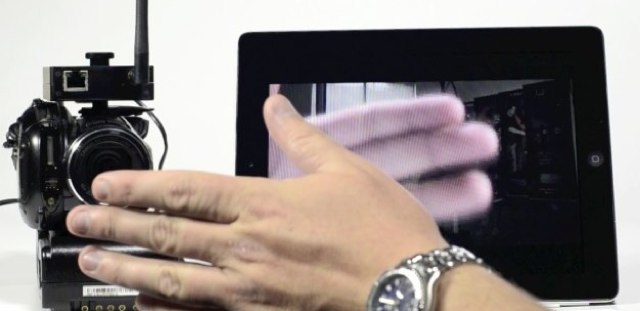 Hallelujah! The gang at Teradek has released an update to their amazing Cube that allows users to wirelessly stream live video directly to their iPad's screen with only a 1/4 second delay! But wait… There's more! Not only can it stream to your iPad, it can stream up to THREE iPads simultaneously (or two iPads, and a proxy server)!
I would now like to add a few additional exclamation points to further demonstrate my excessive excitement!!!! (!!!!)
When I first told you about the Cube, I focused on the instant dailies aspect of the device (which is still awesome), but I bemoaned the fact that video streamed to an iPad came with a ten second delay.  I bemoan no more!  I am bemoanless.
In order to get live video streaming to your iPad, you do have to jump through a few small hoops — setting some of the Cube's preferences via your iPad's web browser, and involving a couple 3rd party apps (ZeroConfSpy and oPlayer HD). No big deal, and in my opinion, totally worth it.  Perhaps a slicker, easier solution is in the works.  Either way, I'm happy.
Check out the video below to see the new streaming in action. (!)