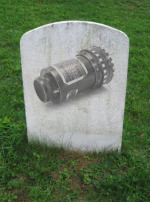 Nic Sadler and Toby Evetts of Chemical Wedding are already quite well know because of their amazing iPhone sun position calculator, Helios. I'm planning on covering the app very soon… but it may have to wait a bit. Why? Because these guys are about to release what may be one the niftiest filmmaking apps yet. It's called Artemis (the Director's Viewfinder). I'll let them explain. It's currently under review at Apple, and should be hitting the app store in a week or two.
If you don't know what a director's viewfinder is, keep watching until the end of the video. I'll do my best to explain what they're all about.
Once again, sorry about the sub-par audio. It was mighty loud in there.