Update 5/1/2021
Did A Google Search Bring You here?
For those of you who found this page while searching for a way to turn your iPhone or iPad into wireless field monitors, I have some great news for you! Accsoon has released the CineEye 2 Pro Wireless Video Transmitter, a battery-operated gizmo that connects to your camera, and wirelessly transmits your video to any compatible iPhone, iPad, or Android device! SWEETNESS! I've been using an earlier version of this device for a couple of years now. It's fantastic! Highly recommended!
---
I recently came across a great question on Facebook's iPhone Filmmaking Community page. Jonny Cates asked, "Does anyone know of a way to adapt a monitor to an iPhone?" In other words, Jonny is looking for a way to shoot with his iPhone while watching the output on a separate monitor. In other other words, he wants a remote field monitor for his iPhone's camera.
I was preparing a reply when it occurred to me that this might be a good Q&A to share on HHH. So, I'm sharing! There are several ways to accomplish this feat.
The simplest way to connect the the iPhone directly to your monitor using any of the iOS video cables that Apple has so kindly created. Depending on the iPhone model you're sporting (dock vs Lightning connector), Apple has cables for composite video out, VGA video out, and HDMI out.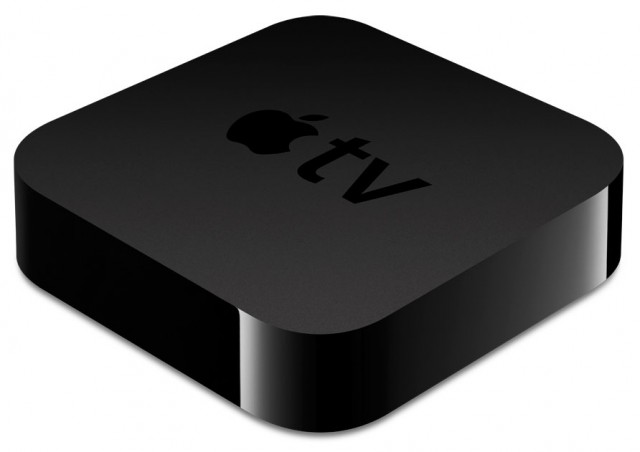 But, what if your iPhone is on a crane, or far enough away from the monitor that you require a wireless solution? Apple TV to the rescue (as long as you're near a power source). First, connect an Apple TV to your field monitor (using an HDMI, or HDMI to VGA cable). Then, create a "personal hotspot" on your iPhone, and connect your Apple TV to that new WiFi network. Finally, select the Apple TV as your iPhone's AirPlay destination and turn on mirroring. Boom!
Here's a variation of that last solution that uses a MacBook in lieu of an external monitor and Apple TV. On your Mac, launch an app called Reflector. This app turns your Mac into an AirPlay receiver. Now, set up an Ad-Hock Wi-Fi network on your MacBook and connect your iPhone to it. Then, select "Reflector" as your iPhone's AirPlay destination, and turn on mirroring. Boom again!
Ok… one more.
There are a few camera apps that will stream live video (while recording) from one iOS device to another. For instance, you could use something like RecoLive MultiCam (an impressive app designed for live multi-cam shooting). With this app on two networked devices, such as an iPhone and an iPad, you could use the iPad to remotely control the iPhone while monitoring the video it's shooting. Again, you'd have to create a "personal hotspot" to pull off a solution like this – or use an existing wireless network if one is available.
These are just the first solutions that popped into my head, and I'm guessing there are plenty others (perhaps some that are even simpler). Anyone have a good one they'd like to share?