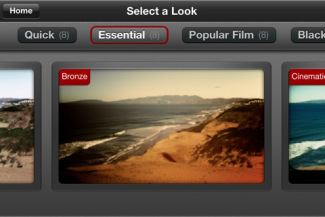 To commemorate their partnership with the Original iPhone Film Festival, the gang over at Red Giant Software is running a limited time promotion. They've dropped the price of their awesome color-enhancement app, Movie Looks HD, from $2.99 to the low, low price of FREE! Seriously!
If you haven't tried Movie Looks HD yet, it's an awesome universal app, capable of adding a professional, film-like finish to your iPhone footage. Colors are shifted from blah to kick-ass. If you're familiar with Red Giant's line of 'Magic Bullet' plug-ins, then you already know what I'm talking about.
To learn more about Movie Looks HD, and see video of the app in action, check out our previous coverage. You can also see more video examples on the Red Giant Software website.
To learn more about the Original iPhone Film Festival, which we'll be covering in greater detail soon, check out their official website. The festival is accepting entries until September 30th, so start shooting those mobile masterpieces pronto!