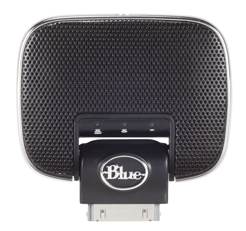 Long time readers of HHH know that I'm a huge fan of Mikey, the external mic manufactured by Blue Microphones. It was even featured in one of our very first articles about performing ADR in the field.
Well, Blue is back! And they brought a whole new Mikey with 'em. Here's the short version: it looks goooood.
They've added some great features, but I'll let Blue's William Merchan tell you about 'em.  Check out the video for all the details.