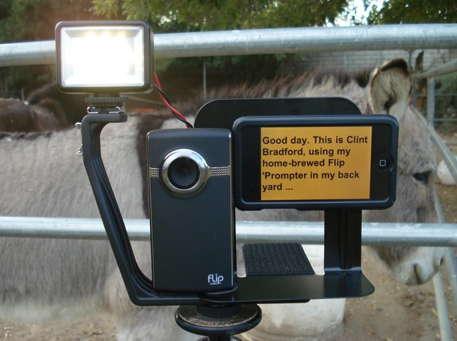 Using an iPhone (running the awesome ProPrompter app), a metal bookend, a Dynex Bracket, and some Velcro, Clint Bradford was able to put together a nifty little teleprompter rig for his Filp HD video camera.  Check out this Mac|Life Story for the details, and a link to a PDF containing the step-by-step instructions.  Or, take a look at Clint's website.
If you'd rather not build your own teleprompter, you can watch our video review of Bodelin's ProPromter Wing for iPhone.
And if you'd rather not read off a teleprompter at all, you should stop reading this, and start memorizing your lines!